Meet Bubba, the window cleaning monkey from Defined Cleaning.

---
Bubba recently got a Triple Crown Hip Bucket.

---

Bubba, How often do you use this bucket to clean windows?


---

This bucket never leaves my side…literally. I don't want to have to lug around a big bucket full of water to every window I go to just because I can't carry my mop and my squeegees all at once. With this hip bucket, I'm able to work faster, because I can keep my 3 squeegees and mop with me at all times, no matter where I go. No more frequent trips to the water bucket. Part of being a real window washer is you need to work fast…and that's what this hip bucket allows me to do…every…day.

Did you own a previous hip bucket, if so, how does this one differ?


---

Some say every hip bucket is the same. To those who say such things, I say…"You must never have used this one." For one, this hip bucket fits my squeegees comfortably. Some hip buckets won't work well with certain size squeegees (see list here). I had one where every time I pulled my squeegee out, I felt like I was pulling teeth…my own teeth. I had to use two hands, one to hold the bucket, one to pull the squeegee. That doesn't fly with me. With this hip bucket, the squeegee glides out like a kite on a windy day.


Also, I can detach it with one click. Sometimes, when I'm wanting to do something without having the hip bucket on me, I need to take it off. Some hip buckets don't let you do this without undoing your belt, which is awkward…for everyone. With this hip bucket, I just click, and it's off easier than a banana peel on a ripe banana. Then when I need it again…click! and we're back in action baby.

With this one also, it rides at a nice height. My last hip bucket rode up too high. It felt awkward when I had to grab it on a ladder, like if I was doing kung fu stretches or something. That's not how I want to feel on a ladder…or at any other time.

Would you recommend this hip bucket to anyone?


---

Do you want to work faster? Do you want to work easier? Do you want to work better? Then buy the hip bucket from ABC Window Cleaning Supply. I always say it's better to live life with the shortest list of regrets possible. Buy this hip bucket, and you can keep one regret off that list.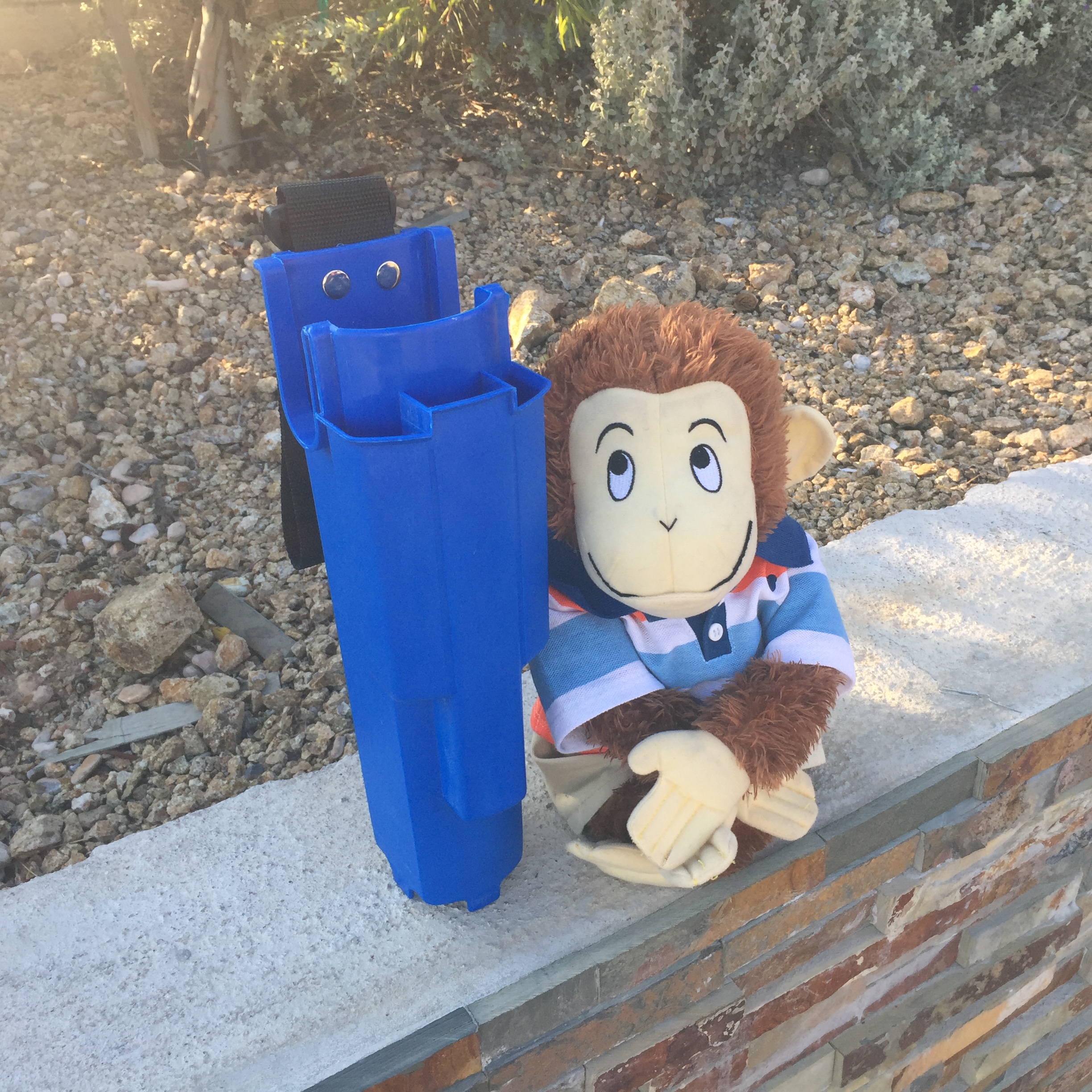 See for yourself and learn more about all the hip buckets we offer. Click Here.
Thanks, Bubba And Ade for Your Patience and Guest Writing on our Blog. See what Bubba and Ade are up to, click
Here
.
If you would be interested in working with us to create a blog post, email us : amy@window-Cleaning-Supply.com and title your email "Guest Blog."
---